My "Concept of the Unconscious"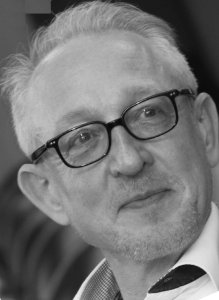 I work as a psychoanalyst in four main areas:
Psychoanalytically oriented psychotherapy
Human resource development: coaching, team development and supervision
University professor
Depth-psychological marketing consulting
At first glance these four areas appear to be entirely separate and require a variety of qualifications. But looked at psychoanalytically, all four deal with understanding the unconscious links between structures of thinking and action, and possible ways of changing them.
My approach is unusual because it combines systemic methods with psychoanalytic techniques based on extensive experience and diverse training and further education. On the one hand, this combination promises conflict management on the basis of unconscious aspects and, at the same time, a concrete solution and action orientation.
For over 100 years we have known that all our experience and action is largely determined at an unconscious level. This knowledge of depth psychology has in recent years been confirmed through numerous studies in brain research. The unconscious has a determining influence on our everyday communication, on the structures of our relationships, and on the experience and discovery of our reality – be it in a partnership, within the family, at work or in the classroom.
The difficulties facing people when they deal with their everyday lives can be quite varied in nature. Interpersonal conflicts can be observed wherever people meet, spend their everyday lives together, or work together. Disruptions in a person's individual mental development can similarly present an obstacle to overcoming everyday life without fear, the weight of expectation or self-doubt. Since the unconscious plays a decisive role in our experience and action, this also applies to our conflicts – either with other people or with ourselves. Conflicts within a company can arise, for example, in the form of problems of coordination of various kinds, often putting pressure on the working environment. This can have a negative effect on the company's productivity and the well-being of individual employees.
Another example is that of problems of self-esteem, which can manifest themselves as relationship conflicts in the family – but also vice versa. If one gains a view of the unconscious aspects of experience and action structures then new possibilities open up for understanding, examining and possibly realigning one's decisions and behaviour.
Psychoanalytic research has continued to develop and today includes all areas of the individual, society and culture. Another scientific consolidation that has been incorporated into my concept of the unconscious is Wilhelm Salber's Morphological Psychology. In this approach, psychoanalytic, systemic, and "Gestalt" psychological insights are applied to a variety of experiences: from our activities in everyday life, to normal mental functioning, to mental illness and cultural disruption. The influence of morphological psychology reflects my fundamental way of thinking and conducting scientific research. In the spring of 2021, I conducted an interview with the Wilhelm Salber Society (WSG), of which I am a member, regarding my morphological thinking and attitudes. This describes how I came into contact with morphological psychology and what excites me about it.
In my work as a psychoanalyst, both in psychotherapy and in human resource development, supervision and marketing consulting, I concentrate on working out the relationships between the reality that people experience and their active unconscious. Consequently, all my professional activities are based ultimately on the "Concept of the Unconscious".
More information on my Concept of the Unconscious can be found under the links Basic principles and Mode of action under the heading Psychotherapy. You can find a presentation of the psychotherapeutic methods that I use along with brief descriptions of my fields of activity in human resource development and market research on the pages that follow. Just click the topic on the left that interests you.
On request I can provide you with references of companies where I have successfully applied my psychoanalytic concept of the unconscious in the field of personnel development or marketing.
---
go to top